After few years of casual photographing my figures - I did experimented quite a fair bit of ways to do it.
Generally what I understand there are 2 types of lighting category.
Continuous light - sun light from window,light bulb,fluorescent tube,led,etc...where you constantly have light source aimed at your subject for your camera to capture it.
Flash - Flashgun,speedlite,speedlight,strobe light are just some of the fancy names given to a plain old flashlight.Single burst of light hitting your subject so your camera can capture that burst.
I always wanted a flashgun or two to experiment on photography but the pricing of getting it always out of reach for a casual hobbyist.A first party flashgun can cost anywhere from rm700 to 1500.
With DSLR popularity,some China brands started to churn out some fairly inexpensive options for photography.Take this basic manual flashgun that only cost rm200.Those expensive flashgun of course will come with more functions but I'm very happy with the result of this cheaper alternative.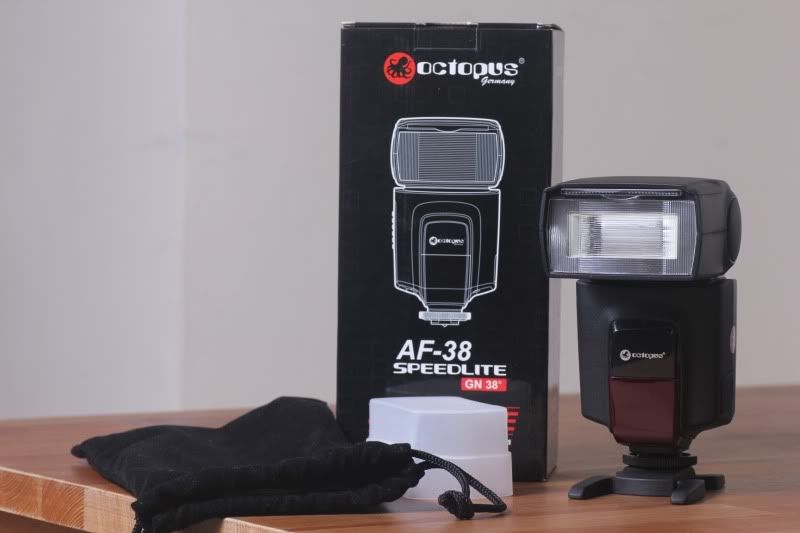 Flashgun placed on top of my camera left looking down.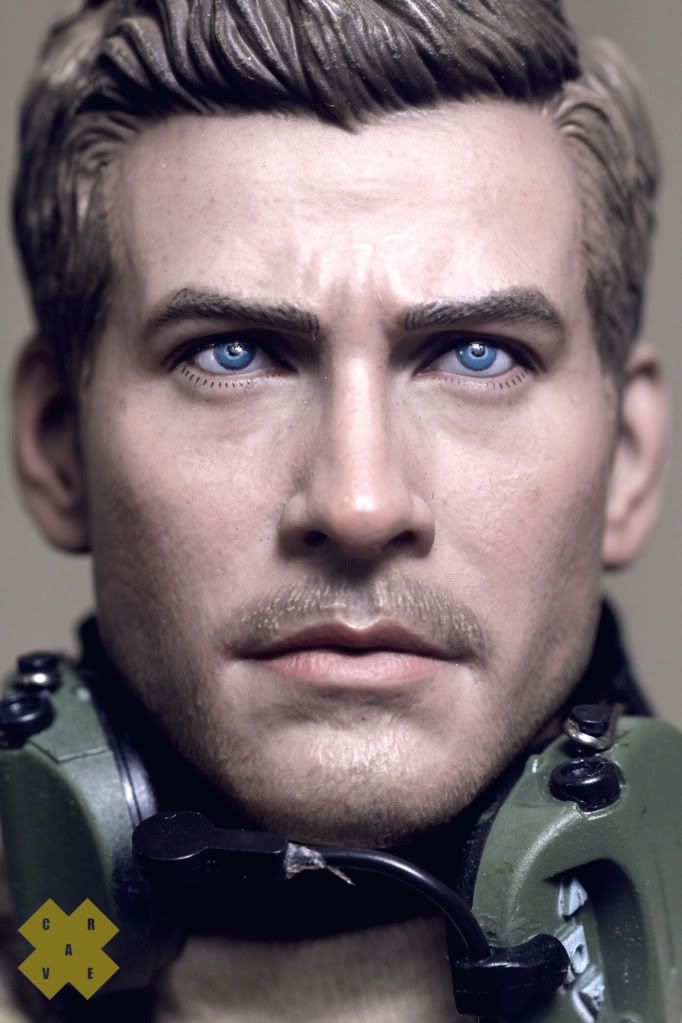 Taken with Octopus speedlite.
So why the need of flashgun?
In order to freeze a shot you need to achieve minimum shutter speed of 1/60s which is very difficult to achieve in an indoor set-up like our study room or working desk.This flashlight allows you to sync with your camera at 1/200s which is more than adequate to freeze a shot.Which in return will eliminate picture blur because of handshake.Secondly you are no longer bound to mount your camera on tripod so can get better angles or framing.Finally it will give you a polished "studio-like" quality.
Next is a flash trigger system.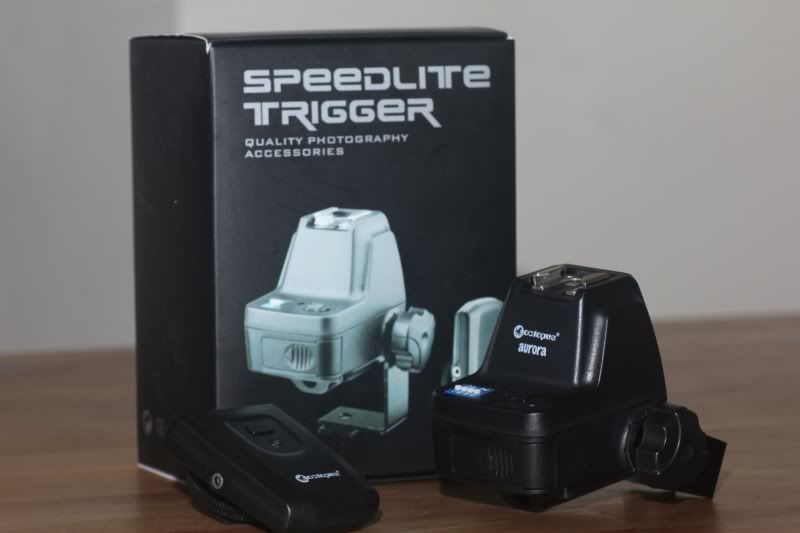 The general rule for using flash is it need to be off your camera where you able to place it at optimal lighting position.Like any professional photographers, their flashlights always off camera unless circumstances does not allow it - like covering a live event.The above shot is taken with flashgun mounted on my camera hotshoe,the overall result is a little lackluster compare to the earlier shot.So you'll need a flash trigger where you can trigger your flashlight remotely.The transmitter can control multiple flashguns within 30m radius via radio frequency.The receiver was designed to hold umbrella and swivel so you get to save some money from getting a separate umbrella mount.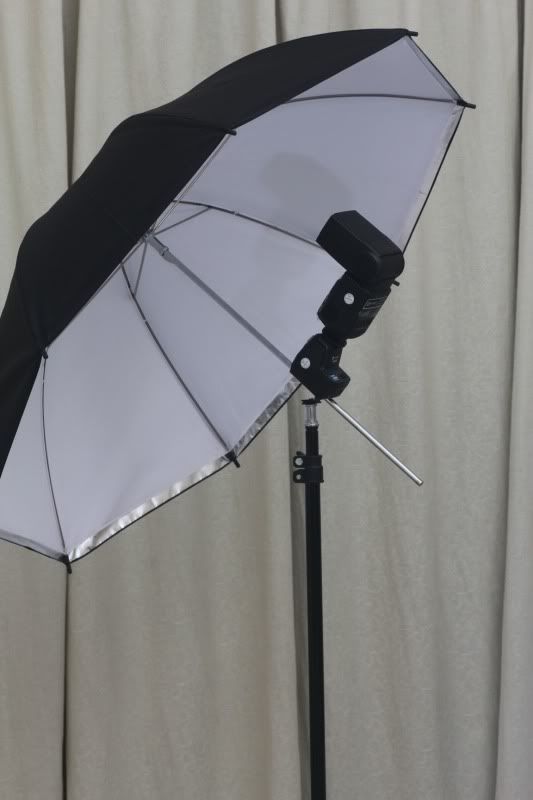 Flashgun on receiver that double up as umbrella holder and flash mount.The receiver also can be mounted on any tripod,not just limited to a light stand.Flash trigger will set you back around rm150 (comes with 2 receivers) and the umbrella/light stand combo is another rm45.For the price of one SS figure release I get a single flashlight system.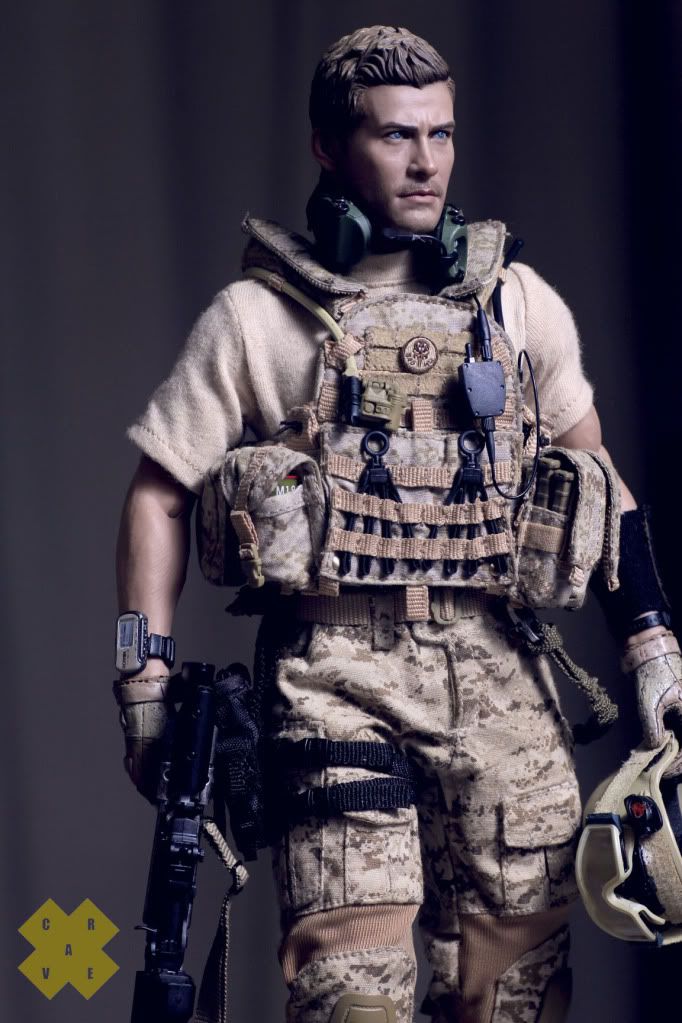 My single flashgun placed above my camera right with umbrella reflecting light to subject.Since the flash is a manual type,you need to do some trial and error to determine the power output.
The other advantage is the whole system is wireless and I do not have wires running around all over the place.And also a lot more easier to set-up compare to using table lamps.
Read on the net some flash trigger also can be used on certain point and shoot camera.Depending on whether your camera has a hot shoe mount and is it compatible with the trigger.